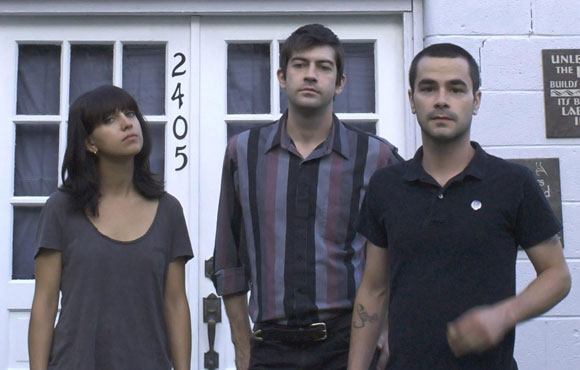 Times New Viking will be dropping by JJ's Bohemia September 7th along side Chattanooga's own Moonlight Bride! This Columbus, Ohio lo-fi 3-piece are currently on tour promoting their latest LP 'Dancer Equired,' which hit stores earlier this Spring via Merge Records (instead of their previous label, Matador)… and if you don't already own it, you should go do so HERE! Well, while your at it, pick up their Matador release 'Born Again Revisited' HERE too. Both great albums.
One thing we thought was interesting about teaming-up these 2 bands together is the fact that both had performed live at Paste Magazine sessions in Atlanta — The only difference was Times New Viking's performance was recorded at Atlanta's The Earl during a sound check.
Catch both bands' PasteMagazine.com Sessions below and see why we're fired up for September 7th!
Watch: Times New Viking PasteMagazine.com (separate link)
Download: Times New Viking 'No Time, No Hope'
Moonlight Bride's PasteMagazine.com session: