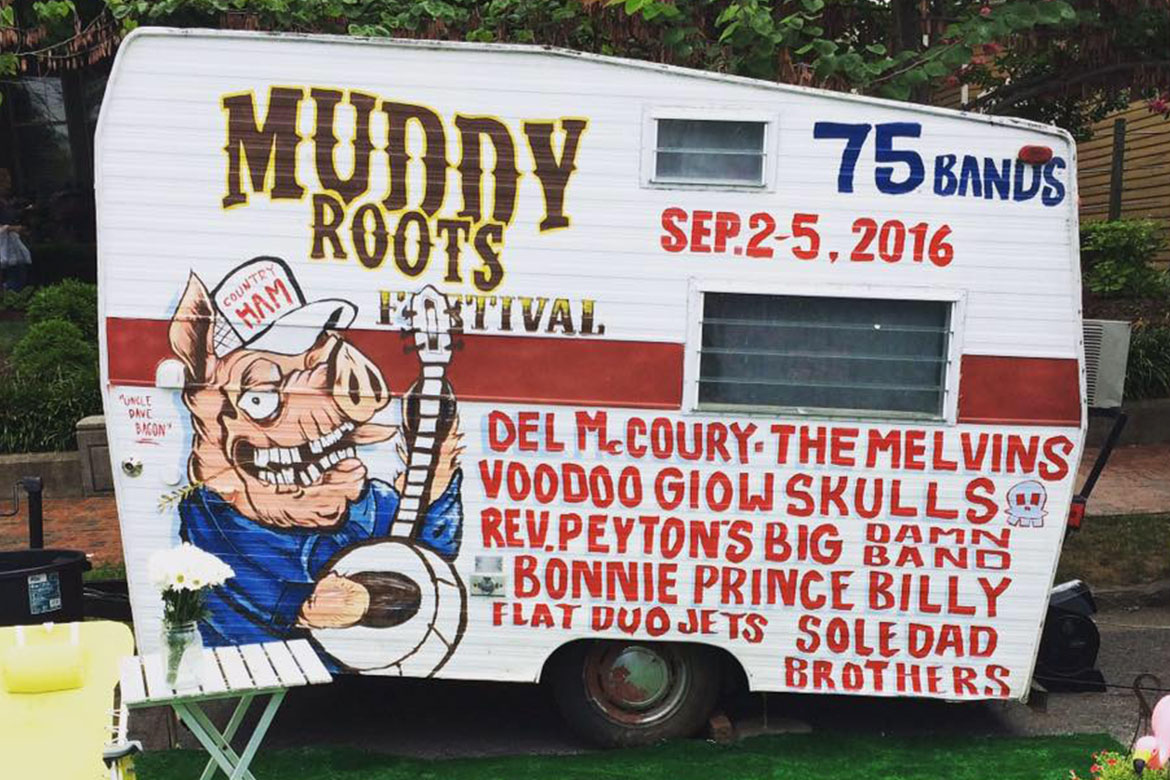 Labor day weekend… let's get dirty at the Muddy Roots Music Festival: with garage rock, punk, bluegrass, hellbilly, camping and more!
September 2-4th, in the tiny, yet beautiful, town of Cookeville, TN (at the June Bug Boogie Ranch) there will be underground country and pure rock and roll resounding …along with music fans, vintage cars, vendors, pinups and… of course, campers.
We are looking forward to attending this festival, where long time favorites such as Soledad Brothers and the Melvins will be gracing the field(s).
The lineup is inimitable… below is just a brief illustration of the talent the attendees will be subjected to:
Check out the full lineup and schedule HERE and purchase tickets HERE… see you soon?
Soledad Brothers: 

Melvins: 

Bonnie Prince Billy:


Reverend Peyton's Big Damn Band: 


The Monsters:

Blackfoot Gypsies:


The Del McCoury Band: