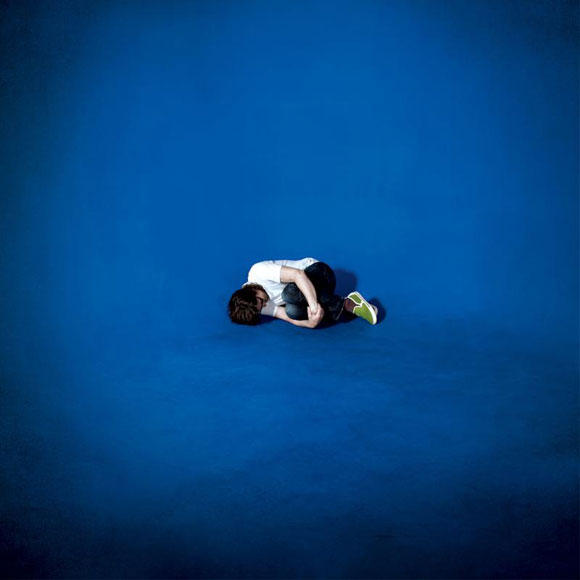 We were very excited to hear the news that Butthole Surfers front-man Gibby Haynes has returned with a special 3-song release from Jack White's Third Man Records! The record features 2 original songs, 'You Don't Have To Be Smart' and 'Horse Named George,' and the A-side, which is a Adrenalin OD cover of 'Paul's Not Home.' Check out the album art above and stream the full A-sdie below:
On top of that, limited edition versions of the 7-inch will be pressed on FLEX-RAY DISC, which are flexi discs (similar to the pressing that TMR did when Jack White's single was distributed via blue balloons last Spring — See details here), but pressed on OLD MEDICAL X-RAYS! These will only be sold via Third Man's Rolling Record Store at Austin's SXSW festival. Here is a visual of what the final product will look like via Gizmodo: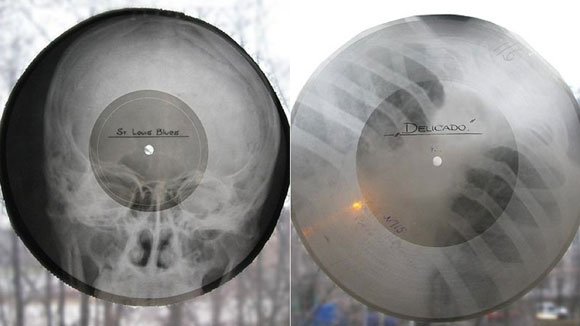 And if that wasn't enough, the record not only features Gibby Haynes, but Mr. Jack White on guitar, Ben Swank (Soledad Brothers, Ultras S/C, Third Man Record manager) on drums and Fats Kaplin on bass…. The record drops on Valentine's day (2/14), so if you won't be at SXSW this year, or just prefer your tunes pressed on black wax, pre-order the record HERE!