UPDATE (9/22/12): Congratulations to Kyle S., our Majestico 'Love Is God' 7-inch winner! Thanks to everyone who entered. Word on the streets Denney and the Jets have joined the bill! The keg taps at 3:45pm (CST), music starts at 4pm sharp!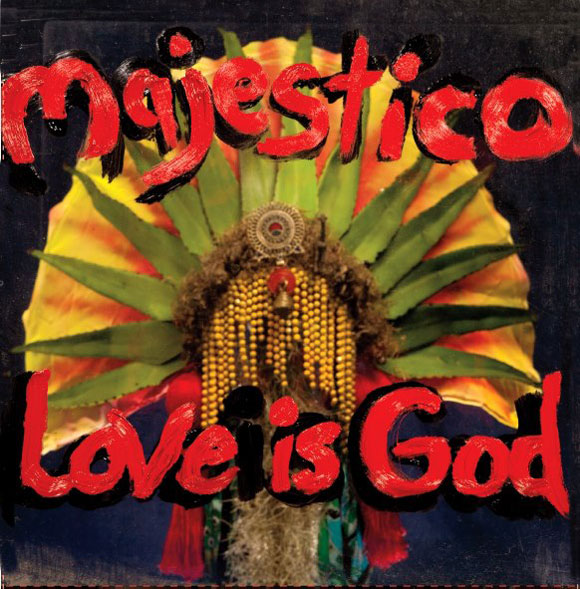 In celebration of Majestico's brand new 7-inch, 'Love Is God,' which is the newest release to drop from Jeffery Drag Records, the psych-surf 5-piece collective are throwing a FREE record release party at Nashville's The Groove on Saturday, September 22nd!… The party is FREE, the beer is FREE and the line-up is HUGE, featuring South Rail favorites Ranch Ghost, Promised Land, Western Medicine and special guests along with headliners Majestico, all in one night! The show starts at 4pm (CST), and the brand new 7-inch will be for sale at the show.
Can't make it to Nashville on Saturday, but still want a copy of the record? Well… you're in luck! We will be giving a copy of Majestico's 'Love Is God' 7-inch to one lucky reader! This is all you need to do:
TO ENTER: Just email us at thesouthrail@gmail.com with the subject 'MAJESTICO!' along with your full name in the message… and that's it, you're entered!
We will select one lucky reader at noon Saturday, September 22nd (the day of the show). The lucky winner will be contacted directly for their shipping address. See below for official rules and GOOD LUCK!
Also, while you're at it… check out 'Love Is God,' the A-side from the record, along with a sampling of what this Saturday has to offer!
Contest Rules: Contest ends Saturday, 9/22/2012 at 12:00pm. One winner will be selected randomly and notified via email on Saturday afternoon. The winner will need to reply back with their shipping address to receive their price. The record will ship directly from Jeffery Drag Records in Nashville, TN via standard USPS media mail.