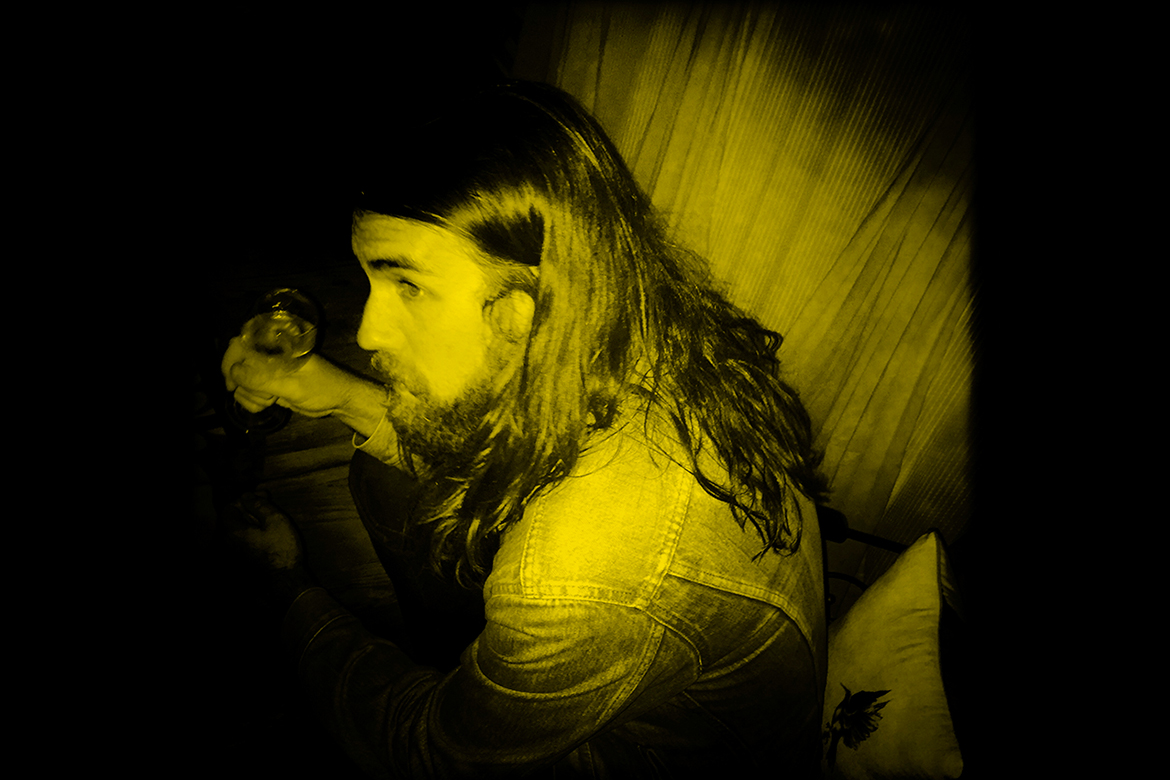 R.J. Dollars: He writes lyrics, picks up a guitar, and he sings.
There are musicians who perform because it is "fun," it's a hobby… Then there are those select few who have a desire, a passion, to write, sing and entertain… R.J. Dollars, has a passion.
Starting off as a way to amuse college kids through his comical songs, R.J. Dollars' talent, passion and thirst for music has strengthened and matured over time.
Previously, fronting the band Eight Knives and other projects, Mr. Dollars has developed a stage presence bursting with intensity. His new act General Dollars has a sound and quality that is raw, expressive and stimulating. There is no veiling R.J. Dollars unique writing style. His play on words will have you analyzing every single verse.
Last fall General Dollars laid down a few tracks, which were recently pressed to marbleized vinyl. Fans have the choice of selecting from an array of colors: modern marble, Vince Gill Green, variant colored & Blood Visions Red (SOLD OUT).
"Bottle of Youth," General Dollars' debut 7-inch, includes two phenomenal tracks and features Matt Martin on drums (who has performed and recorded with such acts as Jessica Lea Mayfield & Bobby Bare Jr.). Jeremy Ferguson, of Battle Tapes Recording (Nashville, TN), recorded the tracks with a 1973 Studer A80 MKII 16-track 2? recorder.
We will be able to celebrate the release of General Dollars' "Bottle of Youth" 7-Inch Friday, August 12th at JJ's Bohemia. Friday's celebration will feature General Dollars with openers, Rye Baby (Chattanooga, TN) and Slow Parade (Athens/Atlanta GA)… This is going to be one Hell of a show!
 Let's find the Bottle of Youth together this Friday night… and pick up the new single HERE