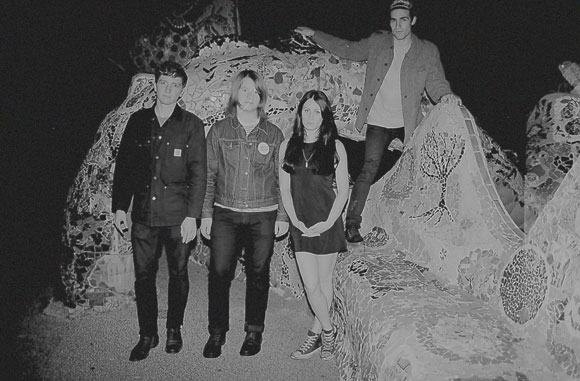 Fellow blogger (Nashville's Dead) Ben Todd's band D.Watusi is stopping by Chattanooga this Sunday, July 15th along with Nashville's Paperhead at Barking Legs Theater! And just like the PUJOL show last month at Collective Warehouse, this sucker is presented by the Mise En Scenesters (MES) Film Club!
MES are giving us their 2nd installment of their Teens In Trouble series showing the film Over the Edge. Movie starts at 8:30, bands play afterwards (our guess 10-ish). Admission is only FIVE BUCKS at the door! For details, go HERE.
Check out the track 'Brother & Sister' from D. Watusi's debut LP 'Dark Party,' which is dropping later this Summer via Infinity Cat Records. The 7-inch which features the B-side 'No Love Lost' will be available at the show… Enjoy and see you there!
Also, check out Paperhead and download the track 'Pictures of Her Demise' from Paperhead's latest Trouble In Mind Records 7-inch release:
Download: Paperhead 'Pictures of Her Demise'