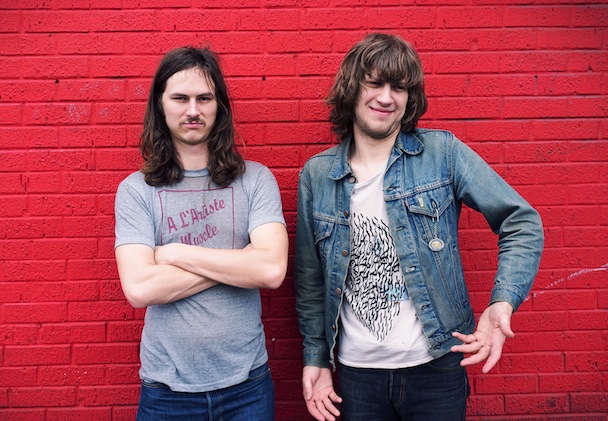 We had always been avid readers of Rolling Stone magazine since we were young music enthusiasts. But stopped subscribing just years ago, around the time they were telling us that Jonas Brothers had cranked out a 4-star album that ranked a top-40 album of the year status…
We bring this up because we were shocked by this Rolling Stone exclusive video premiere today for JEFF the Brotherhood's debut Third Man Records single & video for 'Whatever I Want.'… NOT to sound negative about this exclusive at all– the publicity and exposure that JEFF the Brotherhood have been receiving for their latest LP 'We Are the Champions' has been amazing and VERY well deserved. What we are saying is that it is nice to see great music finally changing the industry. And it gives us FAITH (and a bit of relief) to see this happening with a band we have watched grow… and who we extremely enjoy.
The 'Whatever I Want' 7-inch (with the b-side cover of Tiger B. Smith's 'Everthing I Need') is available now via Third Man Records… pick one up HERE… and catch them on Late Night with Jimmy Fallon October 6th!