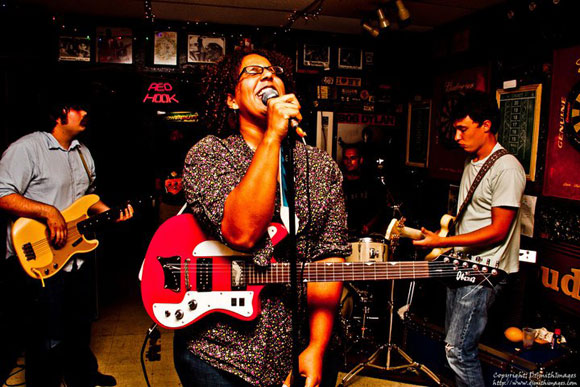 This Saturday, October 15, Alabama Shakes return to Chattanooga! This just after dropping by Track 29 with Drive-By Truckers last month… and we have a pair of tickets to give away to one lucky reader for the show featuring headliners Alabama Shakes along with 2 local-Chattanooga bands, Bohannons and Cadillac Saints!
TO ENTER: Just email us at thesouthrail@gmail.com with the subject 'ALABAMA SHAKES' along with your full name in the message… and that's it, you're entered! We will select one lucky reader at noon Saturday October 15th (the day of the show). So if you do enter, please make sure to check out your email before-hand around that time. See below for official rules and GOOD LUCK!
Contest Rules: Contest ends Saturday, 10/15/11 at 12:00pm. One winner will be selected randomly and notified via email on Saturday afternoon (the day of the show). The winner's name (+ guest) will be at the the door the night of the show. There are no actual tickets, just admission.