UPDATE (1/11/2012): (See below)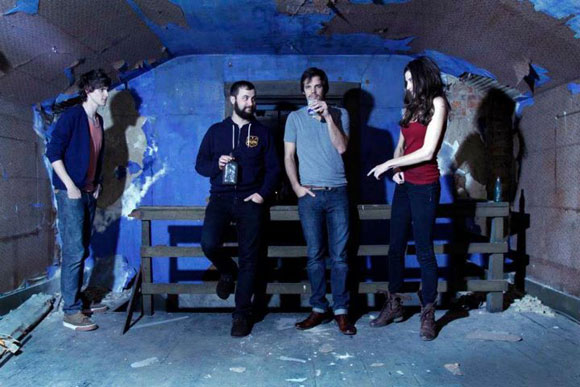 The first band to turn our heads for the New Year is a New Albany, IN 4-piece called Houndmouth. Once a folk-duo of members Katie Toupin and Matt Myers, this new band is just breaking-ground with their first recorded single 'Penitentiary.' Check out the new track along with a Toupin/Myers live duo of 'Krampus' and a song from the band's first live performance on December 1st at ZaZoo's in Louisville below — Thank you to WLFY for the heads-up!
UPDATE (1/11/2012):
Earlier today we received 2 new tracks from Houndmouth PLUS an amazing video for their song 'Krampus' that was posted via director Jared Windler.  With this extra dosage of tunes, we are seeing BIG things for this new band in 2012. Keep it coming guys!
Krampus from Jared S. Windler on Vimeo.