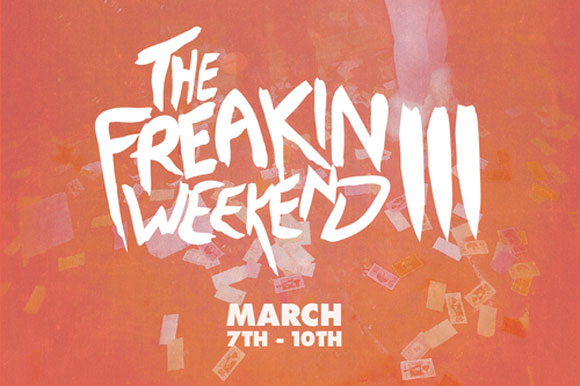 While we were gone Bruise Cruise-ing it up the past week, Nashville's Dead announced their third annual The Freakin' Weekend that is being held this year March 7-10th between two great Nashville venues: Exit-In and The End. The trailer below was released via ND's blog and features tons of great acts from last year's festivities. This year's 4-day event will include:
The Greenhornes, JEFF the Brotherhood, PUJOL, Titus Andronicus, Screaming Females, Ty Segall's Traditional Fools, Ranch Ghost, Useless Eaters, Heavy Cream, The Men, Mikal Cronin, Diarrhea Planet, D. Watusi, Sex Cult, Cy Barkley and the Way Outsiders and Dirty Dreams
We can't wait!!!… For more details swing-on-by Nashville's Dead HERE
The Freakin Weekend III • March 7th – 10th • Promo from Doug Lehmann on Vimeo.