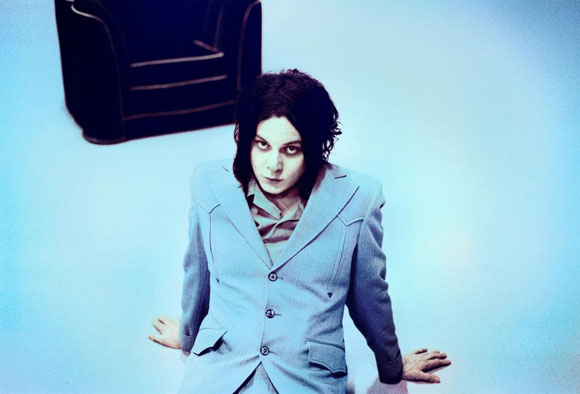 On April 1st, Jack White's Third Man Records posted a video that featured the TMR staff releasing blue helium balloons in the air. Each balloon having a flexi-disc 7-inch single of Jack White's 'Freedom at 21' attached … a video that at the time, we took as an April Fools joke [watch here]… The next morning, we discovered that this was no joke, but reality!
Not only that, but we found that the wind that day took the balloons for a ride south-east of Nashville towards Chattanooga. And since that morning of Monday the 2nd… we have been obsessed, using every spare second looking for popped blue balloons on the ground or hanging from a tree. This video can fill you in:
Using TMR's balloon website, you can see where balloons have been found by using a Google Map that show all the locations along with a photo of the lucky scavengers with their prize. Check the balloon site HERE to learn more… and scroll down to the bottom of the page to see where balloons have been tracked… But, let us warn you, searching for these things start to become an obsession. Especially when you see pictures LIKE THIS!
In other Jack White single news, the official video for 'Sixteen Saltines' dropped yesterday…. And WOW… We can't stop watching. Very dark and the complete opposite to his first single 'Love Interruption' from his upcoming LP 'Blunderbuss.' Compare and contrast both videos below and pick-up 7-inch of the single HERE:
Oh, and if you're in Nashville for Record Store Day on April 21st, you can pick up these 2 different versions of the 'Sixteen Saltines' single ONLY at Third Man Records' physical location, which includes the Liquid Filled Record 12″ vinyl version of the single! Check out details to that and all the other TMR Record Store Day releases right here: