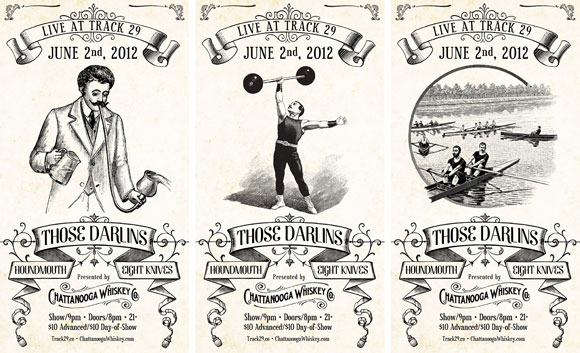 Saturday can not get here fast enough! Two of our most favorite bands are sharing the stage together the same night thanks to Chattanooga Whiskey, who are putting together what we hope is a continual music series. This Saturday (June 2nd) features Those Darlins and Houndmouth who will be bring it to Chattanooga's Track 29 for one amazing night of music and whiskey!
Tickets are only $10 and the first X amount of people in the doors get a free taste of Chattanooga Whiskey's 1816 Reserve… If it's anything like their past couple events, we have a funny feeling this sucker is gonna sell out fast!!!
Get your tickets HERE and if you're not farmilar with the bands, here's a little quick preview of the night's line-up, which includes Those Darlins, Houndmouth and the new local band Eight Knives. See you there kids!