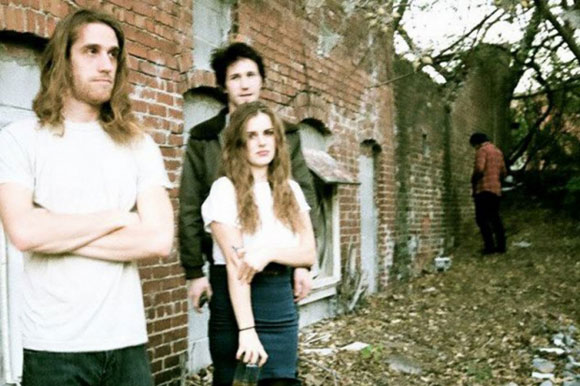 Chattanooga: The South Rail and Jeffery Drag Records presents a FREE EARLY SHOW at JJ's Bohemia on Friday, February 1st featuring Western Medication and special guests Hermosa.
Nashville's Western Medication (featuring members of Bad Cop and Useless Eaters) are about to kick off the new year with their debut 7-inch EP 'The Painted World,' dropping 1/29 via Jeffery Drag Records. The album features 4 in-your-face tracks including the EP's first single 'Big City,' which is accompanied by a video that premiered on Stereogum last week.
Check out the video for 'Big City,' as well at the EP's title-track below… and if you dig what-cha hear, pre-order your limited edition copy of 'The Painted World' HERE … or just come down next Friday and pick up a copy in person:
Hermosa is a band that is so new, not only have we never heard or seen them before, they don't even have music to sample online… But featuring members of Cage the Elephant and Bad Cop, their set should not disappoint.
The free early show is 21+ and runs between 6:30-8pm — The show is also followed by a local showcase featuring 4 up-and-coming Chattanooga bands for only $5! The showcase show starts at 9pm, click here for details.
Tracklisting:
1. The Painted World
2. Big City
3. Problems In DC
4. 50 Ft. Dive
pressing info:
200 mixed marble
100 teal