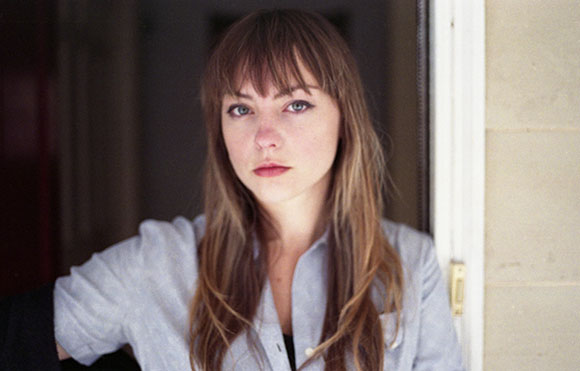 Ever since we heard the first single 'Forgiven/Forgotten' from Angel Olsen's upcoming LP. 'Burn Your Fire For No Witness,' back in November, it has been on the top of our anticipated records list for 2014! Follow that up with the single 'Hi-Five' and February 18th (the record's release date) can't get here fast enough!
A tremendous follow-up to 2012's more laid-back 'Half Way Home,' filled with catchy hooks and grit that not only sound good, but shows the diversity and growth in Olsen's songwritting…Pre-order yourself a copy on limited white vinyl now, and thanks to Olsen's label Jagjaguwar, you can have the full album via MP3s instantly (2 weeks early) on January 28th! Just pre-order the limited addition bundle of 'Burn Your Fire For No Witness' LP HERE (which includes both CD and white vinyl versions of the record in-addition to the bundle-only 7-inch of 'Endless Road/May As Well') and your order will include a download code for the full album that is available to redeem 1/28… All that for just $22 bucks.
Also, catch Angel on the road at the dates found HERE which includes a stop in Nashville at The Stone Fox February 22nd!
Don't have cash to pre-order now? Don't worry, download the key track 'Forgiven/Forgotten' below and catch the 22 minute solo live set via NPR's Tiny Desk Concert HERE, in-which Olsen gives a striped down performance of songs from the new record. Great stuff: