Alabama Shakes are coming back to Chattanooga this Saturday, October 15th, but this time dropping by JJ's Bohemia… and we had the pleasure and privilege of interviewing lead singer Brittany Howard about their debut EP, the band's future and more: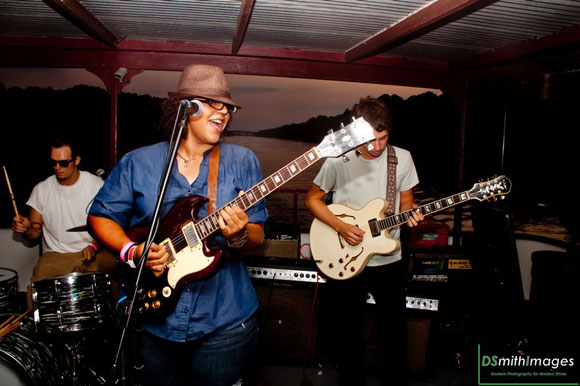 Alabama Shakes finished a brief tour opening for Drive-By Truckers last month, which stopped by Track 29 here in Chattanooga… From where the band was at this time last Fall, when known as just The Shakes, 2011 has been quite the break-out year! How have the past few months of increased acknowledgment and appreciation been treating you and the band?
"Let me say first and foremost, I am humbled by how people are responding to our music. I love you folks, too. You get it, which in a by-and-by way, means you get us as people. That's pretty awesome and I wanna say thank you…
The past few months have been adventurous to say the least. We've gotten a lot of welcomed attention and we now have a lot of important decisions to make… I think that all of this may be a wonderful dream with everybody I know walking around in it. We've been writing songs and we've been anticipating coming to your towns and sharing them with you. It's what we've always done, but now — people are coming out to hear them — and they know the words. Feels good. It's encouraging."

[Video: 'You Ain't Alone' filmed at Track 29, Chattanooga, TN]
We've noticed on Alabama Shakes' Facebook page, the band has traveled to New York City, Los Angeles and have been recent Nashville regulars, even playing a gig at Jack White's Third Man Records. There is also a picture posted that features bassist Zac Cockrell wearing a Fat Possum Burnside Style hat. [see pic below] Smells like a record deal is in the work to us… Would you like to elaborate? And if so, any idea of when we should expect the first full-length?
"Well, the way I see it, if you wanna share something with everyone you're going to need help reaching those people. We're looking for the best partners to help us do this. I'll tell you this much, we've been eating good.
I would compare our first full length to a woman who is 10 months pregnant:  Our baby is huge and fully formed , but it's just not ready to come out yet…. could be any time… and you'll definitely know about it."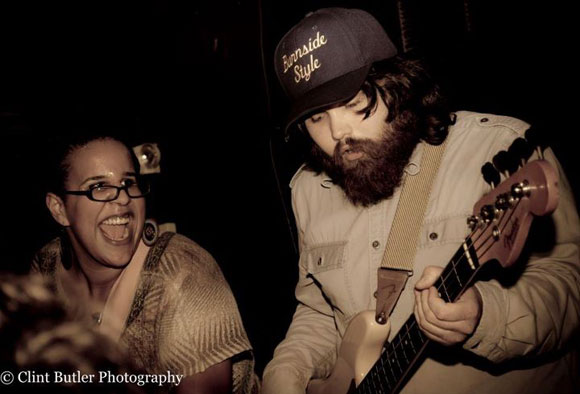 The band just dropped their debut EP last month featuring 4 jaw-dropping tracks that were recorded at Bomb Shelter Studios in Nashville earlier this year. Will we be hearing any more recordings from these sessions in the near future?
"We decided to put out this four song EP when we realized people were wanting this music. The true design of these sessions was to have something to show for ourselves.  Those few tracks are just a taste of what this album is going to be like. Keep an eye on Third Man for a 7-inch surprise!"
One of many things we love about Alabama Shakes is the energy that is felt between the 4 of you during a live show. You can tell every single member has such a strong association and role in the band, something you don't see very often. Could you please give us an interpretation of the creative inspiration and band-enthusiasm that your fans observe and receive during these live performances?
"I can't speak for everyone on this, but I'll tell you about myself: When I get to play with Zac, Heath and Steve, I feel invincible. I love them as musicians and I love them as people. It's like, I get to sing into this microphone about whatever I want and I got a 42 decibel rock 'n roll band that's gonna give me courage and back me up on it. I feel free and easy. I don't care what someone is thinking, I forget if I'm hurting, I'm not worrying about bad news, and I don't care for that little while about those bills I have to pay back at home. I'm just reveling in my own world.
So, I guess what they're witnessing is us all thriving in our own little space — we just happen to be on the same page."
Chattanooga was fortunate enough to get a taste of the Alabama Shakes at Track 29 and we are flattered that you are performing once again in Chattanooga, but at a smaller venue, JJs Bohemia. What do the Alabama Shakes expect from Chattanooga this Saturday, and is there anything else you'd like your fans to know?
"Wear your dancing shoes.
Bring a sweat rag.
Leave your fear.
It's gonna be a different kind of night…"
——
Alabama Shakes debut self-titled EP is out now! Download a copy HERE or pick-up a physical copy in-person this Saturday (10/15) at JJ's Bohemia… and we are giving away a pair of tickets to one lucky reader for that show! Click here to enter!